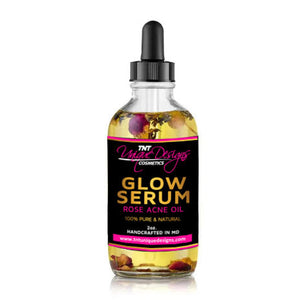 2 oz. dropper bottle. 
100% natural 
Are you struggling to get rid of dark marks due to acne or hyper pigment.
Aside from offering a ravishing glow, the properties used inside the facial serum
lightens hyperpigmentation and brown spots, evens skin tone, helps reduce the appearance of under- eye circles along with enhancing the skin's radiance. 
Directions: 
Shake well before use
Apply a patch test on your inner wrist or elbow for at least 2 minutes
Apply a few drops to your face and massage into skin using upward circular motions.
use 2x a day AM + PM